Welcome to CANAAN UNITED METHODIST CHURCH!
We want to invite you to become a part of the exciting things that God is doing at Canaan United Methodist Church. So come take a look around our web-site, even listen to a message from a recent worship, then come and join our church family for worship. Feel free to contact a staff member or ask any of our church family to learn more about how you can get involved. God bless you.

​ ...built on the foundation of the apostles and prophets, with Christ Jesus himself
as the chief cornerstone. In him the whole building is joined together and rises to become a holy temple in the Lord. And in him you too are being built together to become a dwelling ​ in which God lives by his Spirit.

Ephesians 2:20-22
​
​
Love God, Serve Others, Grow Believers​

---

PLEASE NOTE: AT THIS TIME THERE ARE NO "INSIDE" WORSHIP OR MEETINGS DUE TO THE COVID PANDEMIC.

Calendar of Events

SUNDAY SERVICES:
​ 9:00 am - Prayer Time
9:15 am - Sunday School
10:30 am - Worship

Music Ministries Practices
New Beginnings -Thursday
@ 6:00 pm
Sanctuary Choir - Thursday @ 7:00 pm
---
WEEKLY UPDATE FROM PASTOR JAY
November 19, 2020
---
TUESDAY MORNING BIBLE STUDY BY PASTOR JAY
Pastor Jay would love for you to sign up for his Tuesday Evening( 6:30 - 7:30 pm) or Wednesday morning (10 - 11:00 a.m.) Advent Bible Study that will begin on November 24. This Bible Study will be done in ZOOM format. Please do not deter from signing up because of this format. It is very easy and instructions for joining will be sent to you by email later.
​Please sign up below for TUESDAY evening Bible Study.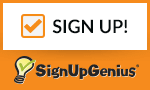 ---
PLEASE SIGN UP FOR WEDNESDAY MORNING ADVENT BIBLE STUDY BELOW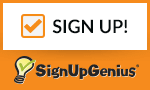 PLEASE CLICK ON 'SERMONS' TAB FOR CURRENT VIDEO SERMONS!